Hello world!
We are Dreamcraft Games. We would like to be able to tell you we are a well-established corporation that creates board games so we can gain credibility and your trust so you will hopefully back our project. Sadly, this would be a great lie. Instead, let us explain to you what Dreamcraft Games really is.
We are a group of good friends that love to hang out together and play games. This is not our main job. We all have other ways to pay our bills. In our free time though, we are dedicated to our passion. For us, playing board games is more than a hobby. During the week all we can think about is what game we will test on the next game night. When not gaming, we tease each other about what happened during the last game session we had.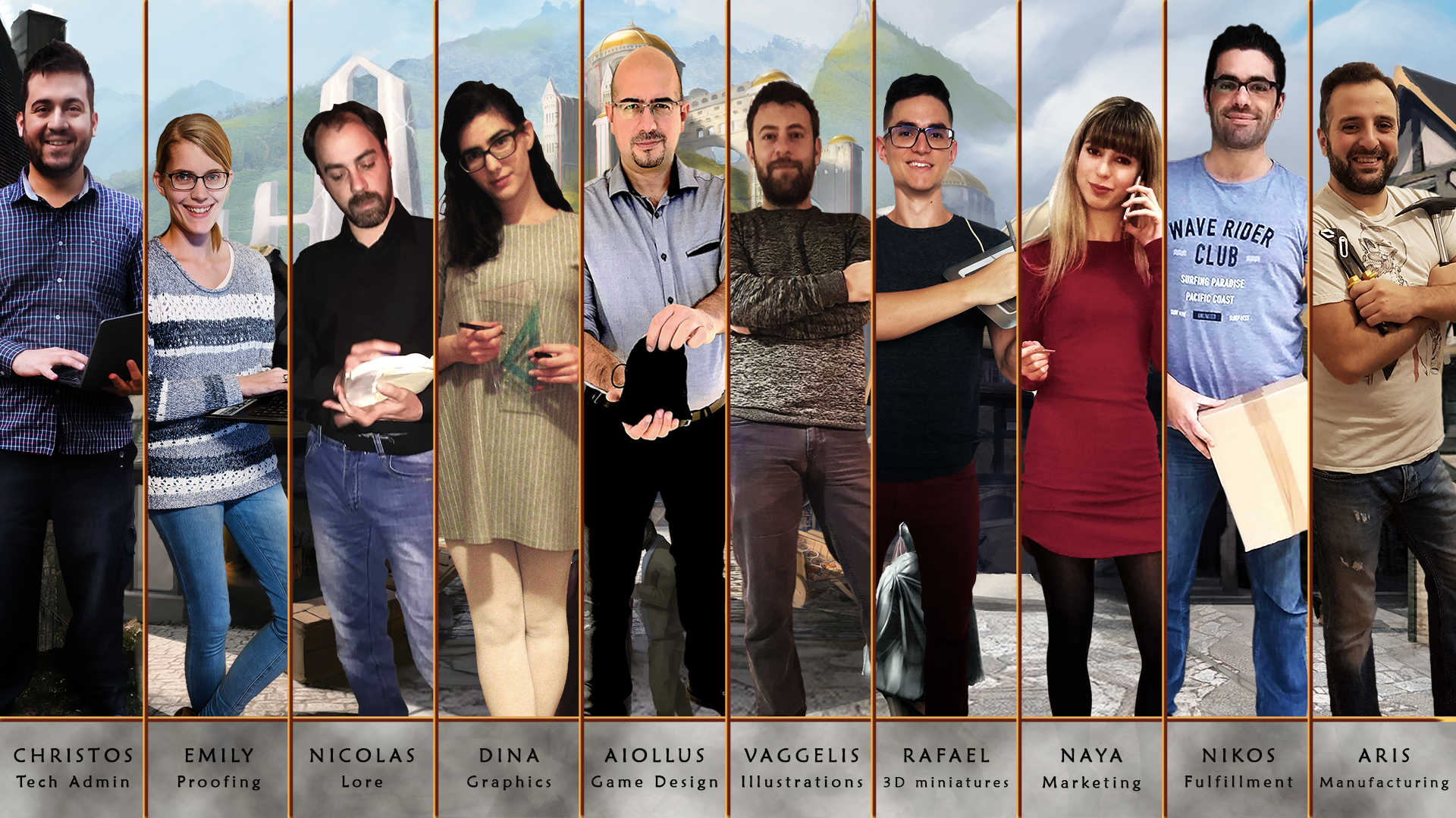 The fun comes from our friendship but board games are what brought us together and what binds us. Four years ago we made a decision. We decided to take our passion to the next level, and to create games that we would love to play. We enjoy the creative process of bringing a game to life as much as testing it or playing as many other games as we can. Honestly, our company is more a game room than a company.
We encourage all of you board game lovers out there to try creating a game. It requires devotion and commitment and hard work, but the emotional reward of bringing a board game to life cannot be described.
Our commitment to our passion is now clear. We will create board games the way we would like them to be and consider the cost of creating a game as very expensive entertainment. We just want to create the best board game we can and show it to the world. We plan to market our games on Kickstarter If we convince enough game lovers that our game deserves to exist, then it will be funded and we will create it with the best quality components. If not, that's fine. We will continue to create new board games because creating and testing board games is what we love.
We humbly believe that this is what Kickstarter should be, and not a way for big companies to take preorders for their products. So this is who we are. Regardless of success or failure, Dreamcraft Games is here to stay. Theosis was our first project and got funded as did its mini expansion Godslayer. We have now our second game Aeolis on kickstarter at October 15.
Our next two projects our almost ready and still in blind testing and involve the Cosplay series with a strategy battler game and a space exploration game. We are currently also working on our next three games planned for later on.